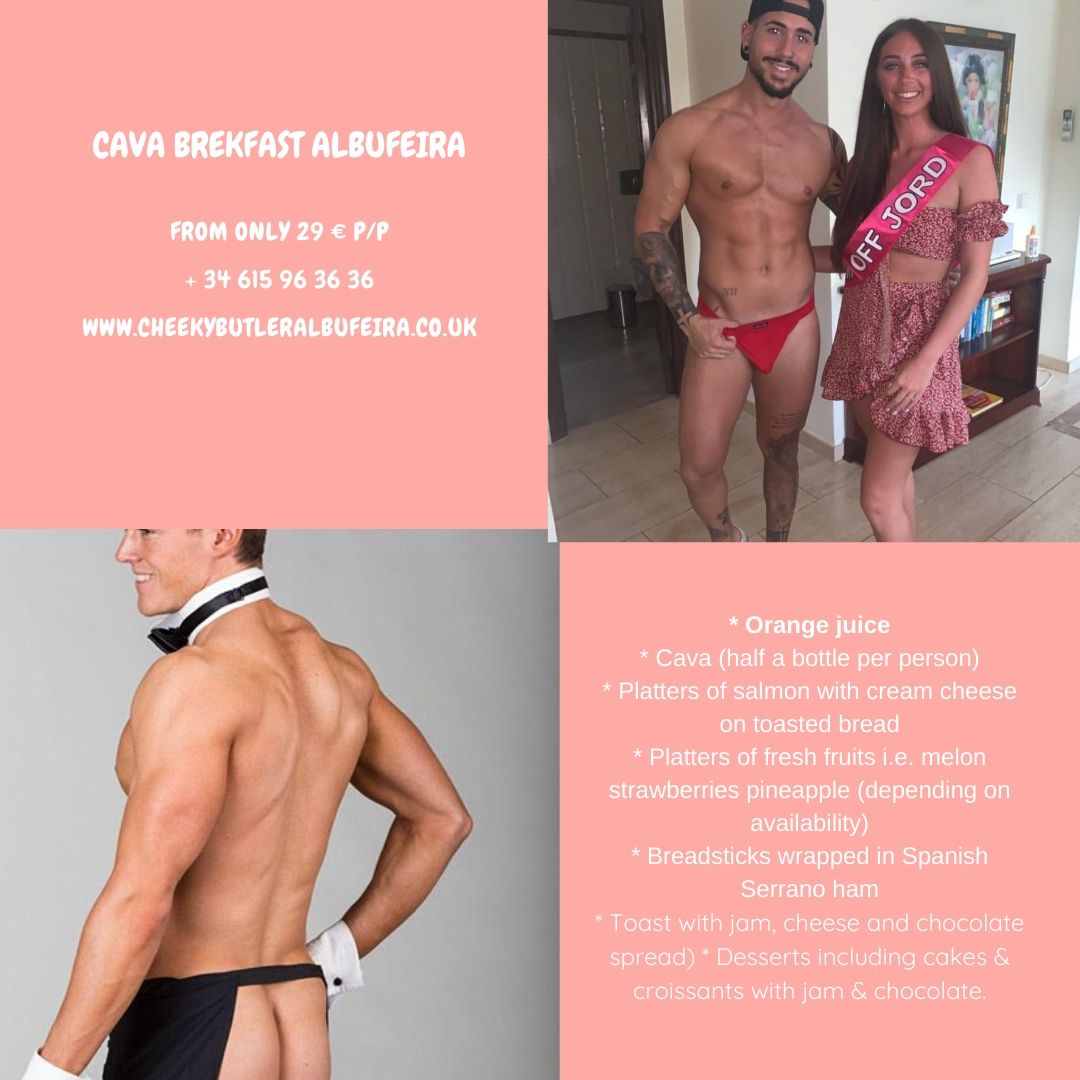 Champagne Breakfast Albufeira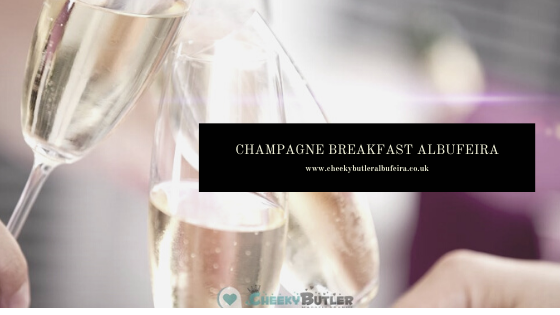 A Champagne breakfast Albufeira is a top hen do activity for your holidays in Algarve Portugal. When you plan a hen do overseas need to know in advance and prebook the activities, that will do an epic and magical holiday trip.
Even if you consider as a breakfast or if you are a bit lazy and want to sleep a bit more you can order as a butler brunch in Albufeira.
We offer the best service avaible at your accomodation as a Villa or private apartment an Albufeira Champagne Breakfast.
Our cheeky butler breakfast in Albufeira is thought for groups from 6 people and includes, half bottle cava per person, orange juice, seasonal fruit platter, cheese, ham, pastries, butter, bread and strawberry marmalade.
This original way to surprise the bride to be is an amazing gift for her. Surprise her with a handsome, well educated, muscled and tanned nice guy, is without no doub an amazing way to surprise the bride to be.
Enjoy with his meticolous presentation and leave the senses, to enjoy with the cheeky butler albufeira presence. The nice food and the entertaiment that our butler in the buff will do a magical experience for your memories in Albufeira hen party trip.